Oral Surgery - Woodland Hills, CA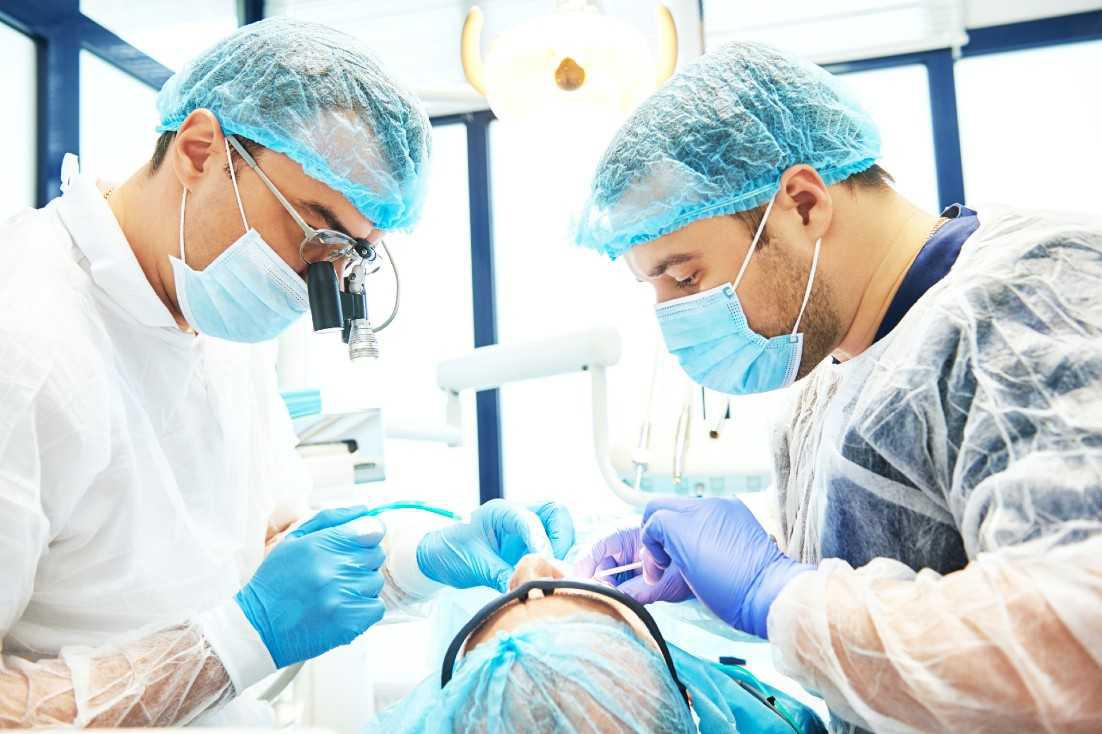 Although most dental practices simply refer patients who need oral surgery to other medical professionals, patients at Woodland Hills Dental Care are pleased to discover the ease and convenience of undergoing their surgical dental procedures right here in our office.  We're proud to have an experienced, top-notch Woodland Hills oral surgery provider.  If you are looking for oral surgery services in Woodland Hills, keep reading to learn about the services and procedures our expert team offers at our full-service dental practice.
Woodland Hills Dental Care For Necessary Teeth Extractions
Tooth extractions are the most common form of oral surgery performed by our dental office in Woodland Hills. There are many reasons you may need a tooth removed, such as…
An impacted or partially erupted wisdom tooth
Teeth damaged by tooth decay, root fracture or trauma
Primary teeth blocking permanent ones
Orthodontic treatment requiring removal of teeth to achieve your optimal bite
Dental Implants To Restore Your Confident Smile
Are you considering getting life-changing dental implants to transform your smile? If you have uncomfortable dentures or are self-conscious about your missing teeth, a dental implant may be your best option. Known for exceptional restorative dentistry, our expert dentist inserts a titanium rod directly into the jawbone where your tooth root would normally be. Once your gums are fully healed, we then attach an abutment, or post, followed by a matching porcelain crown to create your new permanent tooth. While many dentists do not have the skill or experience with the dental implant procedure, our dental team has had extensive training and experience with dental implantation and other oral surgery services.
Learn About Our Oral Surgery Services In Woodland Hills
For comfortable, effective oral surgery in Woodland Hills, turn to our capable, compassionate team.  Contact our office to schedule a consultation!