Woodland Hills Sedation Dentistry
F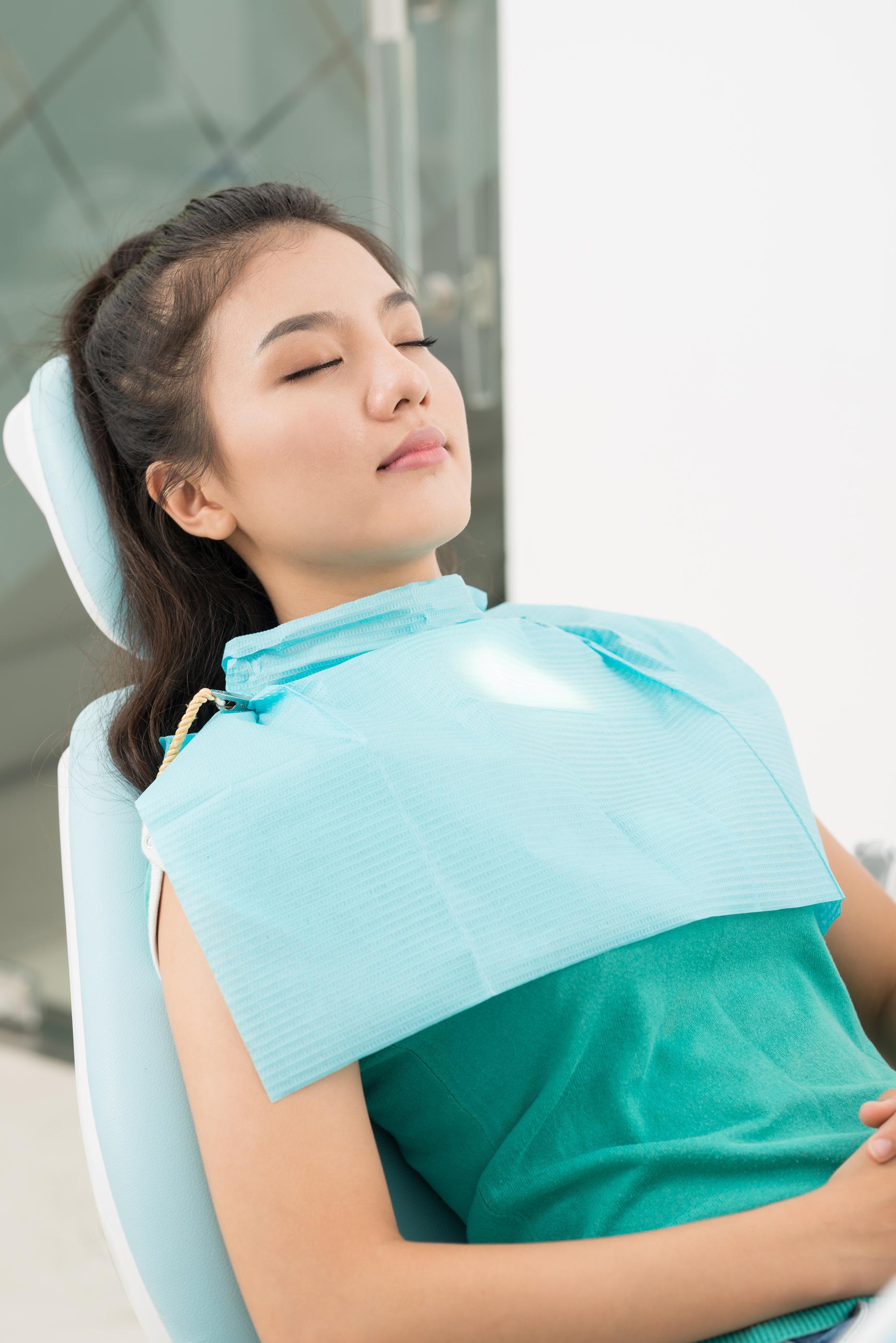 or painless, relaxed dental visits, you should consider sedation if you experience anxiety or fear when going in for dental procedures. Dr. Khoshroozeh will ensure that you get the top rated sedation dentistry experience in Woodland Hills, CA.
What Is Sedation Dentistry?
Sedation Dentistry is a procedure where the dentist will induce different types and levels of sedation to make you feel comfortable and relaxed.
It's safe and the best solution for those who suffer from anxiety and fear associated with dental procedures. You can choose how sedated you would like to be.
Levels Of Sedation
   1. Minimal sedation: patient will be awake but feel relaxed.
   2. Moderate sedation: the patient may slur his/her words when speaking and not remember much of the procedure.
   3. Deep sedation: patient will be at the edge of consciousness but still be awake.
   4. General anesthesia: patient will be completely unconscious.
How Are Sedatives Administered?
The most common types of sedation forms include the following:
   1. Nitrous Oxide (Laughing Gas): The dentist will send the gas combined with oxygen through the mask during the procedure. It                 will relax the patient and it wears off immediately. It is completely safe.
   2. Oral Sedatives: These are pills like Halcion or diazepam which relaxes the patient. They will be fully awake, but with less anxiety,          and may feel drowsy until it wears off.
   3. IV Sedation: Intravenous or IV sedatives can put you in varying stages of consciousness. It puts you into a deep sleep until it wears         off. The patient will be less aware of their surroundings and might not remember much of the procedure once it's over.
   4. Deep sedation (General Anesthesia): The patient will be either almost unconscious or totally unconscious during the procedure.           While they are under general anesthesia, they cannot easily be awakened until anesthesia either wears off or is reversed with                 medication.
Who Needs Sedation Dentistry?
Patients who have had bad experiences with dental procedures in the past
The patients with sensitive oral nerves which makes them discomfort.
Patients with a Resistance to local anesthetic
Patients with generalized anxiety disorder
Dental sedation can help patients get through many types of major dental procedures, such as root canals, tooth extractions, dental implantation, and more. It's not offered for regular dental cleanings, X-rays, and other routine care.
Learn More About Our Woodland Hills Sedation Dentistry
Sedation dentistry can transform the way that you think about dental work. Our team has been trained to administer safe dosages of sedatives while monitoring your vital signs to protect your safety throughout your visit. If you are interested in receiving dental care in a relaxing and low-stress environment, contact our Woodland Hills sedation dentist today to find out more about your sedation dentistry alternatives.